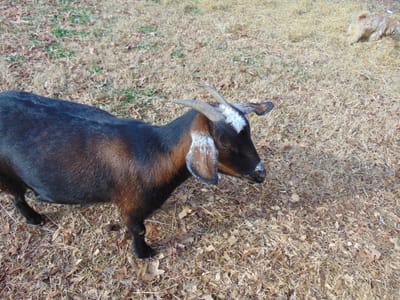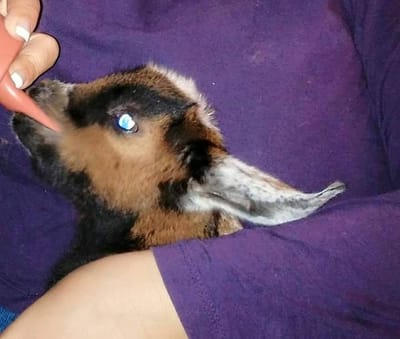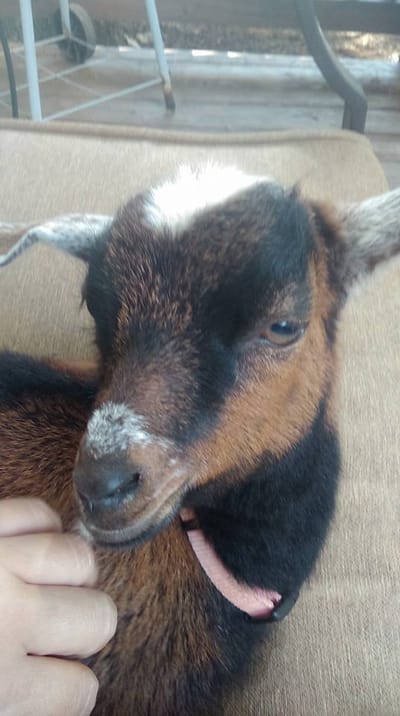 IT ALL BEGAN WITH A GIRL AND A GOAT

The story of the goat girl begins with a field beside my place of employment. On my way into my office one day I noticed the field and the goats inside the pasture there. I quickly became friends with a pregnant doe. She was so pretty and sweet. Well she gave birth one weekend. I was excited when I came to work and seen her lovely twins. A buck and a doe.
I fell in love with the little doe. She would come up to the fence and speak to me every day. Sometimes I felt she waited for me with her mom at the fence like we were best friends. I came in to work one Monday and the guy who owned the field of goats came to tell me that he sold all his goats Saturday and was walking thru their field and found the baby girl alone and cold. She hadn't nursed since Saturday so she may die but I could have her if I took her today.
I brought her home even though everyone said she would never make it. Well me and my baby goat proved everyone wrong and here we are 3 years later. Just a girl and her goat.